Design information
Design requirements: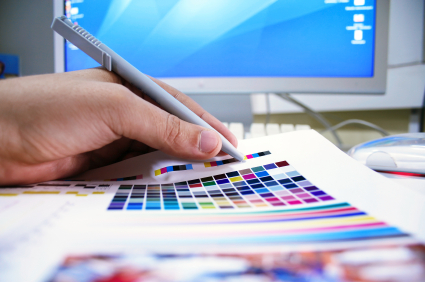 CMYK / SPOT colour system. If using SPOT colours, PMS codes must be included (from the Pantone Solid Coated v2 catalogue) Do not use RGB colours!
Suitable file formats are PDF 1.4, PDFX1a, PDFX3
Suitable colour profile is Fogra 39 or ISO Coated v2 300% (ECI)
Resolution must be at least 300 dpi
The minimum font size is 5 pt
When designing, please use templates in correct sizes. Templates can be downloaded from our website
Please do not add template lines or cutting lines. The template can be added as a separate file
In the disc design, please do not "cut out" the center hole, we will size it ourselves
Please send the designs via email or transfer the files to our FTP server. You can get the FTP details from our customer service personnel. Once the files are uploaded, please make sure to notify us. We can also download the files from a link (Dropbox, WeTransfer, Google Drive etc) submitted by the customer
Please indicate the contact details of the customer or designer. Additionally, the following design details are required: the project name, the number of colours with the corresponding codes, the quantity to be ordered, other specific details
If possible, use vector graphics as it will significantly increase the design quality. Please also add a lower resolution JPG, TIFF sample file
The design's trim box must be in the middle of the page (1:1) and cropped
Texts/images must be at least 3-5 mm from the edges
Please leave a bleed of 3-5 mm on each side of the design
If using vector graphics, the file must be converted to vectors (curves, outlines)
In the case of using bound booklets, the pages must be submitted as separate pages in the right order and in one .PDF file that pages could be scrolled down
If you use a barcode on your design, it is recommended to use 1 colour for it (C0%, M0%, Y0%, K100%), this ensures the readability of the barcode
Overprinting may not be used for white or coloured objects. The white objects disappear and the tone of coloured objects may change. Overprinting is only acceptable for smaller black objects on coloured backgrounds
Please always check the details before sending
It is recommended to add a template or a printout of the design files, in the case of custom size packaging, die cut drawing is required
We are not responsible for any potential quality issues which arise from the failure to follow our requirements
Additional reading:
Bleed – at least 3 mm. All objects reaching the print's format must extend 3 mm beyond the edge so that white space will not become visible due to cutting offsets. It is important to consider bleed when preparing design elements as something important may be cut otherwise. It is also necessary to make sure that the elements on the page are not closer than 3-5 mm to the edge.
White text on black background – Often, backgrounds consist of rich black, where other partial colours are added to the black, as the regular 100% K black tends to appear too light when used over a larger area. In such a case, even a small registration error makes the text illegible.
For text using serifs, italics, or fine lines, the minimum is 10 pt as a rule; for text without serifs, the minimum is 8 pt. You should avoid using white (negative) text smaller than 8 pt. When using rich black, the ratio should be C50%, K100% or C40%, M30%, Y30%, K100%, which both will ensure almost the maximum possible darkness.
In the case of white text on rich black background, the registration errors can be avoided by an 0.1-0.15mm outline behind the text with a black colour without overprint (C1%, M1%, Y1%, K100%).
Lighter design elements on dark background. We recommend that colour % differences are not too small. For example, when using gray tones, the difference of 10% between C and K may practically disappear in the offset printing. Computer screen can not be used as a reference in these cases as the computer screen shows the image (significantly) brighter and clearer than the actual printing result. In such cases, we recommend ordering a digital proof from a professional reproduction service before submitting a file to the factory to ensure that the design idea can be completed as a finished print. We'd like to point out that laminate also changes the final result. Matte laminate makes the image more soft/dim. Glossy laminate makes the image darker as a whole.
Do not use rich black for smaller texts and line graphics. In the case of black texts and objects that are on top of other colourful objects, you should always use black overprint. In such a case, a small deviation in printing can be avoided and white shadow (paper) will not be visible behind the black object. Overprinting may not be used for white or coloured objects. The white objects disappear and the tone of coloured objects may change.
For the designs including Spot-colours, a small (up to 0.1 mm) trapping must be ensured. Please do not use colour profiles in design files because it may cause colour distortion!
Microsoft Word, Excel, Powerpoint and similar office software, like OpenOffice, are not suitable for printing preparation, and any source materials prepared in these programs (including PDF-files made from these files) are not acceptable.